03 Jul New House Plan: The Bayfield 2.0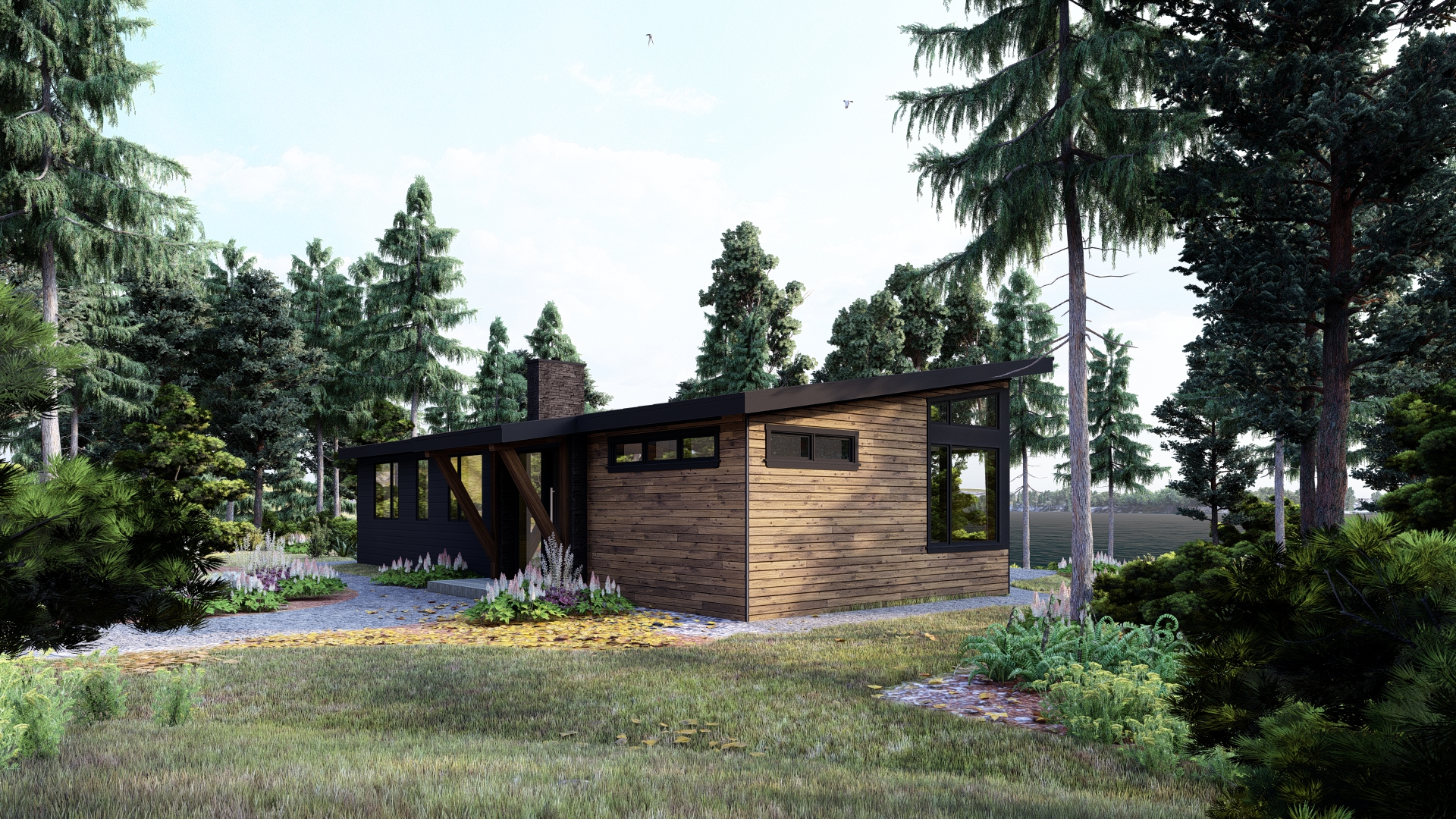 Re-introducing the Bayfield – a simple and modern bungalow with an open concept floor plan that's been a favourite since it was first introduced a few years ago. Our design team has refreshed the floor plan and we're sure it will continue to appeal to those wanting a modern timber frame that packs functional space into a modest footprint.
All of our timber frame house plans can be completely customized to your specifications. Use our house plans as inspiration, or work with us to create a completely custom timber frame design.